I Can't Log In
If you have registered account on our website, but you forget your password so that you can't log in your account, and then you can get back your password by the following way.
1.Click "Login" button.

2.Click "Forgotten Password" button.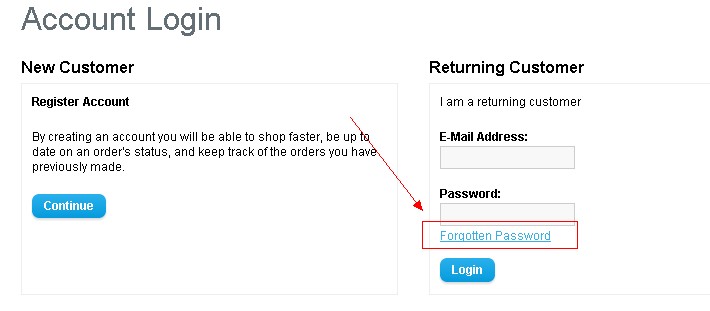 3.Fill in your E-mail information

4.Check your e-mail, we will send you the new password via e-mail.